Smoked Beer.
Reviews

As far as smoked beers go this is quite restrained and sessionable. It'd definitely qualify as an entry beer for those never having tried a smoked beer before. What it lacks in complexity and robustness it certainly makes up for in smoothness and effortless drinkability.

Bearded C
@ Ginger and Bearded C's house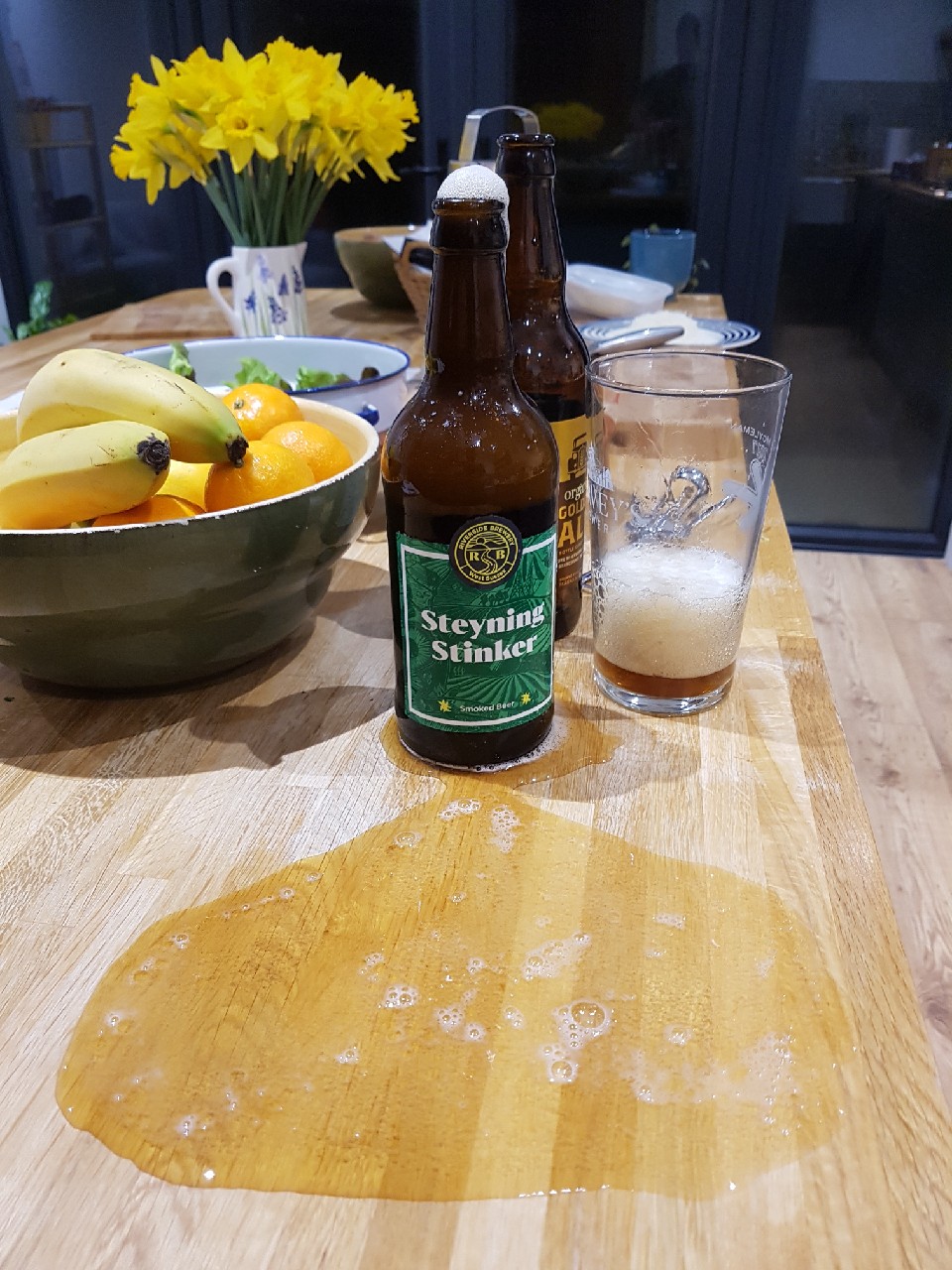 Good grief! This beer exploded out of the bottle, foaming everywhere as I took the lid off. Apart from that, it actually tastes ok as I managed to avoid pouring the dregs from the bottom of the bottle. I've ended up with about half a pint but what's left is good drinkable beer. Cheers!

Very lively local beer this one. Maybe the GBM shook the bottle before I opened it..? Nice smoked flavour. Cheers!
Found this in a beer shop, produced by a local brewery based in Upper Beeding, just outside Brighton. I was curious as I've never had a "smoked" beer before. It pours with a lovely, dark brown hue, with a slight froth which it retains as it settles. The smell is immediately smokey, and the taste is very smooth and not overpowering. I could easily see myself sticking with this for a few pints on a night out as it's so simple but tasty. Definitely give this a try if you find it a sis an easy drinker, but with enough of an interesting taste to make it worthwhile.